Heid Angell is a Team builder, Wordsmith, Marketer, Problem Solver, Data Analyzer, Renaissance Woman, Magic Maker, and Published Author. With 20 years of working in all aspects of business development from customer service, marketing, product development, advertising, HR, employee training, and financial management; Heidi has brought her experience to help entrepreneurs grow their businesses smarter.
Her passion is telling stories that connect people, leading by example, and always learning. After years in the publishing industry, Heidi recognized that many authors had the writing chops, but were struggling to get publishing contracts and sell books because they did not have the skills to be a solopreneur. They did not know how to operate their writing as a business. As such, she developed The Quick and Dirty series and DIY courses focusing on the business side. She started with marketing as that is her second passion (writing being her first.) and what her degree primarily focused on but she has expanded the courses to cover every aspect that she has found entrepreneurs struggling with and that couldn't be covered in a simple blog post.  Heidi also publishes The Clear Angel Chronicles, The Hunters Saga, The Hell School Series, The Survivalist Bible, The Penslingers Poetry Series, Royal Prince Vince, and Creative Exercises to Inspire.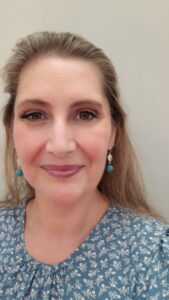 Heidi's Media Appearances
Guest post by Heidi Angell for PMI How Inclusive Listening can Assist Project Managers
Interview with Fiona McVie
Author Tube Stop 1 on Go Indie Live
GoIndieNow's Live Panel Discussion BOOK REVIEWS
GoIndieNow's Live Panel Discussion June 2017 Writing Advertising Copy for Your Book
B2B CyCon 2017 Creature Feature chatting about Creatures in Fantasy 
B2B CyCon 2017 joined the Weres Vs Shifters Chat
Character Spotlight of Chris for Linda Bloodworth's blog.
A Brief History of Vampires on Altered Instinct
Character Spotlight for Lucas on Kanundra's blog
Interview with Timothy Bateson
(Character Spotlight) Fireside chat with Havoc and  Richard Dale
Guest Post: A Brief History of Werewolves on Timothy Bateson's blog
Coffee Break with Joe of Go Indie Now.
Fun and Fast interview with Tabitha Barret
Panel with Andy Peloquin and Lily Luchesi where we talk about A Way with Words: Pain
Check out this Coffee Break with Joe of Go Indie Now, where I discuss the Maximize Your Virtual Book Tour Masterclass. 
Ever wonder what goes into book marketing strategy? Here is a great panel of authors, including yours truly, discussing Holiday Marketing, and planning our annual marketing strategies GoIndieNow Presents Holiday Marketing and Sales
I was a guest with several other editors, joining author Andy Peloquin to discuss 10 Mistakes that Make an Editor Cringe. 
Ever wonder what fictional characters shaped the woman I've become? Learn more at Waking Writer
Am I assertive or aggressive? Learn more at Ramblings of an Author on Timothy Bateson's blog. 
I am honored to be a part of Silverlight Cafe's May Newsletter on Science Fiction and subgenres.
Check out this fun Flash Friday interview
Listen to the discussion on SoulSciences Podcast on Why Stalking is a Problem
DVA Raising Awareness panel from B2BCyCon 2016
Paranormal panel from B2BCyCon 2016
Interview with Kori Miller through Blab.
Zombies are Coming from B2B 
[learn_press_profile]