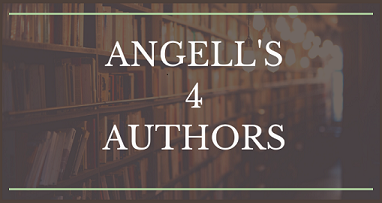 Hello Lovely Author,
I am honored that you have joined me here. As you will notice on the blog, I am all about supporting fellow authors! Whether through exposure on my blog or on my various social media sites, I love honoring other authors and the hard work that they do.  As such, I have created Angell's 4 Authors, a line that focuses on content geared towards authors. There are blogs, vlogs, events listing, product and service reviews, courses, and more. Please check out the content. If you have a suggestion of something you would like to see, feel free to contact me.
If you are interested in getting in front of my audiences, check out my post  Free Author Exposure. 
Hope you've found something to help!
Thank you for joining me.
Until next time,
Keep Writing!