Hello Lovelies,
Welcome back! Today I am participating in LitCon 2021 Heroes and Heroines blog hop. Let me tell you, we have some really fun stops on this tour.  I am honored to have one of the most entertaining character spotlights I have had on the blog in a while. Stephen B. Pearl has come by to introduce you to the heroine Sigurlina, he has done it in a DnD-level delightful fashion! But let me just get out of the way and let him introduce you!
This character sheet is taken from Dead Man's Blade a gaming module for the Fate of the Norns Ragnarök RPG. Dead Man's Blade is based on the first half of the novel, Horn of the Kraken, a Norse historical fantasy adventure by Stephen B. Pearl. Just a note, FOTNR uses Runes as its play medium instead of dice. Dead Man's Blade was co-authored by Stephen B. Pearl and James Kerr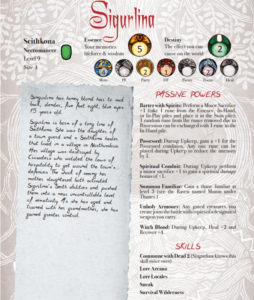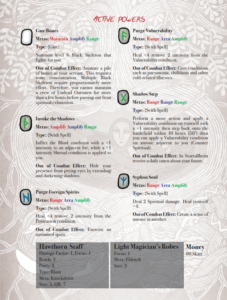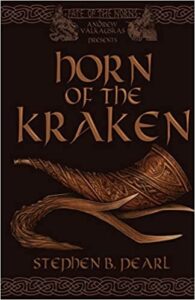 To buy Horn of the Kraken: https://www.drivethrufiction.com/product/151000/Horn-of-the-Kraken
For Fate of the Norns Products: https://www.fateofthenorns.com/WP/
Fate of the Norns Ragnarök RPG developed by Andrew Valkauskas
Thanks for reading,
Not gonna lie, I next-level adore Sigurlina, but believe me when I say there is so much more fun to be had! Check out the other amazing stops:
Stop 2 Meet Derek who sees dead people
Stop 3 Meet THYA, a prophesied saviour to her kinsmen
Stop 4 meet Othrun of A Drowned Kingdom
Stop 5, Meet Fury and Havoc of the Hunters Saga
And don't miss out on all the other cool Fantasy events happening at Litcon 2021
What is your favorite event so far? Let us know in the comments below!