This post was originally written and published as a Guest post on LifeGrove
I'm honored to provide guest posts on LifeGrove. Partly because I have so much respect for the whole team, but also because many would not have expected this of me. A year ago, I wouldn't have expected it of me. Since then, I have learned that not all holistic groups are the same, and those differences really matter. I think those with more experience in this area would say, "there are different vibrations that drive us together."
For those who do not know me, let me take a moment to introduce myself. I am not the kind of person one would expect to find at a holistic group or anything. Spiritual is not a word someone one would use to describe me. Science and study drive everything I do. Whether that be marketing and promotion or regarding my interactions with people. That isn't to say that I don't "listen to my gut". However, I understand that my gut "instinct" is made up of hundreds of verbal and non-verbal cues. Those cues tell me that something is wrong, even if my brain doesn't have the time to process it all at that moment.
My Search for a Holistic Group
I doubt I'm the only one who has found that the zeitgeist seems to be trending toward holistic everything. From everyone and their neighbor selling essential oils to business leaders and growth experts talking about the Laws of Attraction. From therapists promoting mindfulness to business professionals talking about dream boards and so much more. It seems that all my circles, from authors to small business owners, to health and wellness, and even political discussions are talking about (or poking fun at, depending on the people) holistic approaches.
Now, my science brain knows not to write anything off without proof. But your cousin's aunt's cancer scare being ok is not proof for me. Telling me that you have made thousands of clients rich with this and then asking me to pay you $1,000 to join your holistic group is not going to convince me.
With so many people talking about holistic approaches, I know that there must be something to some of it, despite the less scientific approach that many take when talking about these methods. I keep studying. I keep researching looking for stuff that my brain can understand and get behind.
Studies like Mindfulness Meditation and Psychopathology by Joseph Wielgosz, Simon B. Goldberg, Tammi R.A. Kral, John D. Dunne, and Richard J. Davidson make sense to me.
Or A Pilot Study Evaluating the Effectiveness of a Mindfulness-Based Intervention on Cortisol Awakening Response and Health Outcomes among Law Enforcement Officers by Michael S. Christopher, Richard J. Goerling, Brant S. Rogers, Matthew Hunsinger, Greg Baron, Aaron L. Bergman & David T. Zava.
So yeah, I could see that the principles of some of these practices were quite sound. Yet, every holistic group I came up against were either woohy or felt very "Get Rich Quick". I stopped looking for holistic groups and just kept reading articles and reports.
How I Found LifeGrove
I actually fell into LifeGrove through my acquaintance with several of the founders from the authoring world. I accepted a very lucrative six-month contract and a well-needed hiatus from the author life. When the contract was up, I mentally told myself I was ready to get back on the authoring horse. Yet, for the first time in my life, I just could not get into my productive groove.
Distracting myself from my work and planning, yet again, I stumbled upon one of LifeGrove's panels on Facebook. Seeing my buddy, Josh, and his wife, I tuned in.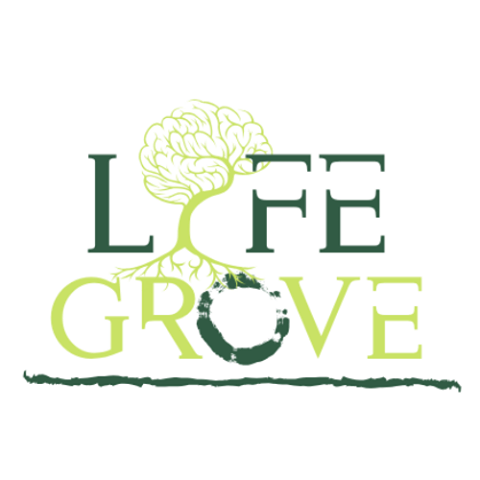 I was enthralled. It felt like the panel had been specifically planned for me and what I was struggling with. More importantly, I was open to what I was hearing because of my years of respect for Josh and Diana.
One of the things I love about LifeGrove is that they embrace all aspects of holistic support. That includes teaching it from several different angles. Honoring the woohy stuff, as well as tying it to Western medicine and psychology. Presenting evidence that is both anecdotally based and based on formal studies.
This works for me.
I tuned in the next week and that is when I found out about their classes.
Diving right in, I was desperate to work through what was holding me back. At the end of the Laws of Attraction course, I got an offer for a free consultation with Christopher. I didn't know him outside of the panels, but he seemed like a lovely balance between the woohy and the psychology-based approaches. I was excited to see where it went.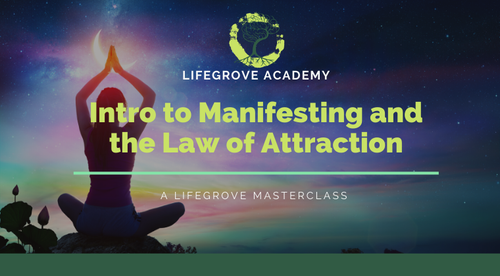 It was great. He gave me sound and practical tips based on what he was hearing from me. After our session, I found myself renewed and ready to tackle my problems. While I have had a few times where I found myself stuck again, I had tools to pull myself out.
I went on to take additional courses such as Introduction to Mindfulness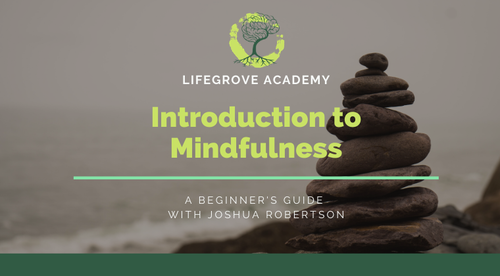 and Attitude of Gratitude, which were also excellent and allowed me to keep focusing on my mindset shift and goals positively.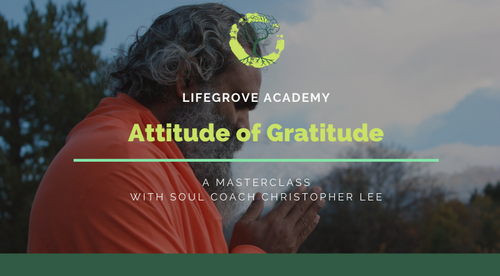 I didn't realize quite how much I owe to LifeGrove and their holistic group approach until last week.
Oogiest Experience Ever
I just had the….. Oogiest, the only word I could think of…. experience with this group that found me on Linkedin. I practice the ABLE philosophy (Always Be Learning Everything). As part of that, I attend weekly webinars on a host of things that catch my fancy.
There was a webinar from one of my recent contacts on LinkedIn about recession-proofing your business. I was expecting something along the lines of diversifying, developing an online presence, or maintaining a debt-free plan. Those are a lot of the conversations happening around this topic right now thanks to the virus. So I signed up for the webinar.
When the webinar started it was all woohy. The first 5 minutes, I was like "Oh, hey, they're going to talk about the Law of Attraction!" which, because of LifeGrove, I was open to listening to their presentation. They went through all seven laws. Then at one point, they did a group meditation and one of the presenters started crying during it. Which, for those who know me, that made me super uncomfortable.
I don't do well with my own emotions, let alone other peoples' emotions. Reflecting back on it after the seminar, I realized it was more. When she started sniffling that just made me a little uncomfortable. When she then asked the audience what they were experiencing during that meditation and pinned her "unexpected display of emotions" on them, that made me a bit more uncomfortable.
Diana of LifeGrove often discusses her empathic abilities. But she always seems very in control and able to identify when others are influencing her. The final point that shifted me from uncomfortable to "this is not right!" was the timing of the emotional "draw". Right after, they pitched their summit that was going to be virtual now because of Covid. Only $147 if I signed up right there.
I can't recall a single time that Diana has "demonstrated" her skill then immediately asked for a fee. It feels very back alley psychic con artistry. On top of that, I hate the fake scarcity sales tactic. As someone who has spent entirely too much time in sales, has sold with webinars and is a certified copywriter, I get why they do it. But it is so lazy. For those in the know, it's also so ungenuine.
So I passed. I didn't feel like they had given me anywhere near as much value as LifeGrove's holistic group has. There are several courses with LifeGrove I want to take. I also felt the small group workshop with them would give me more value.
The Follow Up
The next day I get invited by one of the presenters to do a one-on-one free coaching call. I mean, who doesn't love free, right? I am all about seeing things from a variety of different perspectives.
Filling out a form that specifically asked about my concerns and struggles, I noted that the summit was not something I was interested in. My main goal is focusing on strategy. (Quite honestly, I would rather invest $147 in additional sessions with Christopher Lee Eichenauer. He gave me a ton of value.) I figured a free coaching session to see what others were offering in the field would be interesting.
10 minutes after I submitted, he came back with this message on LinkedIn:
You are welcome! I see you booked and have a great weekend until we speak on Monday!
Then 2 minutes after:
Actually, I just saw that you feel you cannot spend the $147 for the weekend.
With all those goals you are setting, this could make it easier than ever to do it. Success is 95% mindset and only 5% strategy.
I would be spending accordingly.
Happy to send you that link again if you would reconsider.
So his "free coaching session", unlike LifeGrove's, was just a chance to pitch me their summit again?
The Free Session
Interestingly, we did end up having our session and it was an hour long. At the end, he gave me a bunch of recommended reading in the field. He said that my biggest lack was Spirit. Until I am open to accepting that then he didn't feel his coaching sessions could help me. But after that reading, he hoped that I could be open to that.
Here is the thing, he isn't wrong. But I recognized his sales tactics. Getting me to talk about my goals, dropping bread crumbs to suggest he could help with my specific struggles. He had helped his mom who was a self-publisher after she got burned. He has experience with creating courses and business consulting from a previous job.
Ultimately, we got to the root of my problem, not being certain on how to move forward with what I want to do and feeling a lot of emotional blocks that are tripping up my productivity flow.
His solution is that I must embrace Spirit and the woohy otherwise he can't help me.
We are Definitely Not on the Same Vibration
Counter that to my experience with Christopher. He acknowledged that there are those who need a more analytical approach. The tips and resources that would meet that more analytical side in my exploration. Then suggested that I do some serious internal analysis to narrow my focus and find my passion again.
Does Christopher get that the spiritual aspect is not my strong suit? I got that impression. Does he think he can help me find the path to Spirit without shoving the woohy down my throat? I think so. Because he invited me to be part of a small group seminar. The others in the group are experiencing similar struggles.
I don't know if LifeGrove carefully planned that group, or if we are all driven to LifeGrove because we're on a similar wavelength and LifeGrove resonates with our struggles. But not one of them tried to force Spirit on me. We are making Mind, Body, Spirit goals, but Christopher specifically included grounded versions of Spirit.
Find People Who Get You
I am a very accepting person. I get that there are people in the world who are very different from me and that is ok. There are people with different goals, dreams, motivations, intentions, values. As long as those things are not hurting others against their will, I am all about live and let live.
I do believe that there are givers and takers in the world. There are people who when you are with them they drain you. There are people who judge you, put you down, hold you back, use you for their own means.
And then there are people who build you up. Who get you, who honor you, who are on the same wavelength. There are people who truly want to help. They don't brag about making people millionaires. There is no demand that you have to do things their way or you cannot achieve your success. They don't measure success for you. Instead, they help you define all of these things for yourself.
A lot of people are getting into holistic principles as part of the get rich quick scheme. Helping sell people their dreams is the oldest con game in history. It is no surprise that holistic groups are getting hit with it too. But what I love about LifeGrove is that they are not focusing on that. They are teaching so many of the same principles, but they are looking at it as more than just how to help you make money. It is about more than forcing a belief system on you and expecting you to set your goals around what they can do.
Why I Choose LifeGrove
LifeGrove is here to help you learn what you want and need. You can take what resonates with you and define your life in new ways. If you are here to learn how to use Laws of Attraction to buy a house, they can help with that. But they will also help you connect with deeper philosophy and realize the desire behind buying that house. It's not material, it is a mindset. With the right mindset you can achieve anything. Material things and so very much more. I have finally found the holistic group I've been searching for for years. One that honors my path.
I really look forward to taking these courses next with LifeGrove:
Ambition: Does Tomorrow Ever Come
The In-between: Facing Fear and Indecision
Look forward to reviews from me on those courses in the near-ish future. I'm glad you've joined me on this self-improvement journey. While you can expect to see a lot of content about LifeGrove, you will also see reviews of books like The Oz Principle, and probably some discussion of my health and wellness journey as well.
Any of LifeGrove's courses grab your attention? Let me know which one you're thinking of taking.