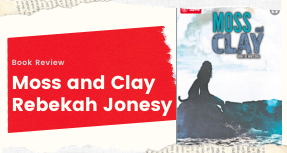 Hello Lovelies,
I'm here today as part of the Moss and Clay tour. This is a delightful look into the blending of Fae legends between the old world and new to create a very exciting urban fantasy series.
Moss, clay, and blood–that's how Gillian began.

A doll, crafted and given a mission by Danu. Given life by human and Fae blood. First daughter of Mab, Queen of the Fae, Gillian must track down the rogue fae in the Americas and bring them back under Fae Law with only a volunteer kelpie to travel with her.

And no one knows what they're in for. Not even the gods that sent them.
Dive into the world of the Aos Si Fae today. Get the free prequel story here: https://dl.bookfunnel.com/g7cjknwe9p
My take:
I am actually pretty good friends with Rebekah Jonesy and as such, I was privileged to see the birth of this series when she shared a peek of the opening scenes through The Troll King back in July last year. I was completely hooked! Gillian was delightful, her birth was intriguing, and her mission grabbed me. But I absolutely died giggling at the troll king. I can't ruin it, but seriously, if for no other reason, you should read it to read the troll king!

Yet, the continuation of the story is just as delightful, though in a somewhat darker way. Yet, there are still some moments of humor, particularly when Gillian finds herself at odds with strange American customs like our weird dressing behaviors and our interactions with one another.
I absolutely recommend this enjoyable escape from the ordinary to get a look at the dark underbelly that makes urban fantasy one of my favorite genres. I am really looking forward to the next book in the series which releases later this year!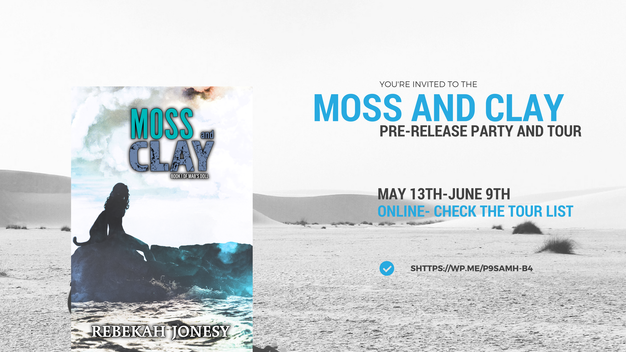 You can follow author Rebekah Jonesy at Twitter,  join her Facebook reader's group, and don't forget to grab the free prequel to Mab's Doll .
See other awesome stops in the Moss and Clay tour.
Until next time,
Keep Reading!