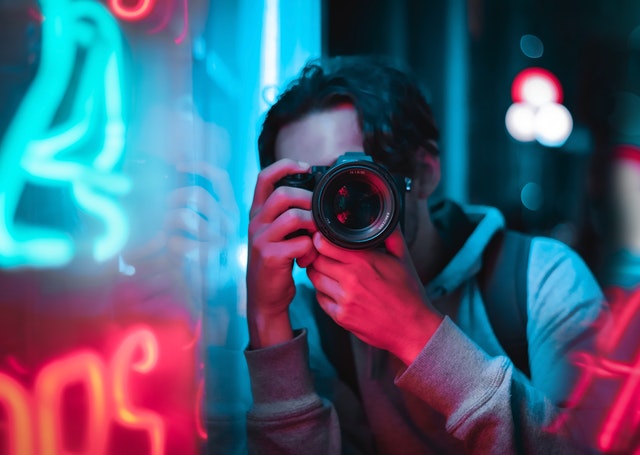 A guest post by Leah Jones
Content is king when it comes to running your own blog. And while the writing and information on your blog are important, there's more to having a blog than just writing. An article on Inc about visual content highlights how adding images and photos to your text posts is a great way to boost engagement.
While stock photos are always an option, taking your own photos will produce more unique and specific images to accompany your content. Now, we understand that not everyone is a professional photographer. However, this shouldn't stop you from taking your own photos. To help you out with this, we've put together five photography tips to help elevate your blog's content.
Look Into Buying Some Equipment
Getting the right equipment to match your needs is important to getting quality photos. The latest photography equipment on Adorama shows the extensive range available for photographers of all abilities. Whether you're working with your mobile phone or have a complete professional camera set-up, there is something for you that will raise your game to the next level. However, no matter what camera you use, you'll always need a tripod.
Tripods reduce camera movement to help you with stability when taking photographs. This can greatly improve the quality of the photos taken, especially when compared to photos that don't make use of a tripod.
Proper Lighting is Key
We can't overstate how important proper lighting is when it comes to photography. The quality of the lighting can make or break a photograph. Now, how you address lighting will vary greatly depending on where you'll be taking your photos.
In a studio setting, you'll most likely have access to artificial lighting. However, shooting outdoors is an entirely different story. For the most part, you'll be relying on natural lighting. The key here will be planning. You'll want to shoot at the perfect time to get the best lighting possible. Digital Trends highlights how shooting during the golden hour, at around sunrise and sunset, tends to produce the best photographs.
Remember the Rule of Thirds
One of the most important elements in photography is composition. If you're an amateur photographer you may know very little about this. Luckily, there's a rule that can summarize what you need to know about the basics of composition.
The rule of thirds is one of photography's most basic guidelines. Make Use Of defines the rule of thirds as the imaginary frame that divides your photo into three horizontal sections and three vertical sections by two horizontal lines and two vertical lines. All you have to do is put the subject of your photos where the lines are or where the lines intersect. This shouldn't be too hard as most smartphones can display these lines on the screen.
Shoot From Different Angles
If you want to change up the way your photos look, simply shooting from a different angle can make a world of difference. Different angles have a different effect on how your photo will look.
Shooting from eye-level, or the normal position people shoot from, gives you the most realistic and straightforward representation of the subject. Shooting from the high position, or by raising the camera above eye-level, lets you capture more of the background.
A Little Editing Can Go a Long Way
The work doesn't end after you've finished taking the photos. Editing plays an important role when it comes to creating high-quality photographs. Photo editing software allows you to manipulate things like brightness, contrast, sharpness, and saturation.
So what software should you use? Well, this depends on your preference. CNet's varied list of free photo editing software such as Snapseed, Lightroom and Adobe Photoshop Express are proof that there is something for everyone no matter the skill level. Play around with these apps to see which one works best for you.
If you're looking for more tips on improving your blog, check out our piece on the Five Steps to Building Your Platform
Author Leah Jones is a photography enthusiast. She is a visual storyteller that wants to help other creators make the most out of their platforms.