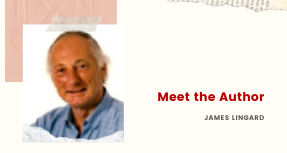 Hello Lovelies,
With all the updating and work on the website, then the mess with having to switch servers, I am finally back to creating amazing new content! I have a book review coming up next week or the week after by this delightful author James Lingard. He shared his story with me after we chatted on Linkedin and I love historical fiction, especially that which delves into the female perspective. I was thrilled to read The Girl who Disappeared and am delighted to introduce you to James Lingard today.
Hello, How are you?
Great, thank you. The lockdown has enabled me to get on with writing.
I've found it great for my productivity as well. Small blessings, right? Tell my readers a bit more about you.
I spent my career as a lawyer specialising in insolvency and banking law with considerable success. My book Lingard's Bank Security Documents has now achieved its 7th edition. When I retired, I took up writing to entertain people, starting with a nonfiction history book Britain at War 1939 to 1945. The Girl Who Disappeared is largely fact based on my mother's experiences.
Wow, what a fun and fascinating career. When did you start writing?
I published my first article in a legal magazine whilst still a University student. Later I was asked to write three full length law books on subjects I specialised in.
There aren't many like us who cross non-fiction and fiction. So glad you've joined our ranks! Who is your favorite fictional character and why?
Harry Potter because the plots are totally removed from reality and purely entertaining.
Love Harry Potter. I really love the layers. While it can be purely entertainment, it also shares a lot of insight into the human condition. How do you write your books?
First, I put chapter headings, one per page, in a note book. Then, as events occur to me, I note them under the appropriate chapter. This base is subject to radical revision as the plot developes.
Ah, a plotter. I bet you pull that from your non-fiction years! I did too when I first started writing fiction. Now, I plot a bit less and let the muse speak a bit more. What is one great lesson you have learned as a writer?
No writing takes place until the outline is completed. This avoids writer's block. The enemy is a blank page. If a chapter gets difficult, scrub it and move on.
Great advice! Do you listen to music while you write? If so, what music inspires you?
Yes. Andre Rieu but anything which is melodious.
What is your favorite ice cream?
Vanilla with honeycomb
Ooh, I've heard of this flavor but never had it. Will have to remedy that! Coffee, tea, or hot cocoa?
Tea
What are you working on now?
A thriller only loosely based on fact
What makes your voice unique from other writers?
The Girl Who Disappeared is fact based on my mother's exciting life.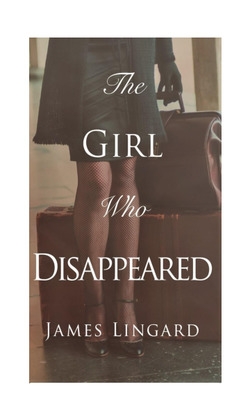 I think that is so cool that you chose to tell your mother's story. I look forward to sharing my thoughts on The Girl Who Disappeared soon.
If you've enjoyed getting to know James here, be sure to give him a follow on your platform of choice.
Twitter: @Jamesbat
Facebook james.lingard3
Linkedin JamesLingard
Until next time,
Keep Reading!