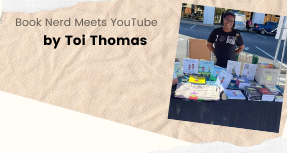 I love books. Really. I love to read books and enjoy the stories or information within them. Being the geek girl that I am, I have room in my heart for music, movies, and TV too, but books are my first love. In the year 2022, there is so much more to being a book nerd than carrying an armful of books everywhere you go. These days, we have options.
I read hardcover and paperback books, ebooks in many formats, comic books and graphic novels, and even listen to audiobooks when I'm in the mood. I never leave home without a library of books between my e-reader and cellphone. But no matter how I get my read on, reading doesn't have to be a solitary activity anymore. You can join a book club, do a buddy read, or dive into social media with cool apps like Goodreads and The StoryGraph, as well as the book communities on Instagram and Tik Tok. But the ultimate book nerd kick for me lately is Youtube.
Aside from YouTube being the ultimate entertainment spot for niche content, communities form quickly and grow quickly, such as #booktube and #authortube. As a book nerd, I'm all for both of these communities.
Booktube is where readers read and share their experiences and invite others to be part of it. This is a great way to find out about new and or trending books, watch book reviews, and share comradery with other readers.
Authortube is where writers and authors share their experiences of being a writer, often giving details about their process and their works, while also providing tips and advice to others seeking to publish in some form or fashion.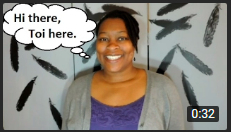 I knew I had to find a way to be part of these communities, so I launched my own channel and have never looked back. Every month, I look forward to updating viewers on how my reading challenges are going and then sharing my book reviews with them. Remember, I'm a geek girl, so I also throw TV and movie reviews in there from time to time and share Hauls of the geekish things I've acquired. I enjoy giving a monthly update on my writing. I also share an interview series where I have a conversation with authors from my local area as well as authors from around the world.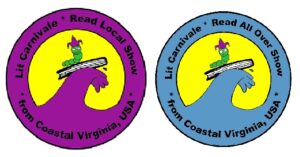 Like other authors out there, I also post book trailers and promotional content when it's relevant. One of my favorite things to do, from time to time, is to share the blessings in my life. It helps keep me grounded. Maintaining my Toi Thomas YouTube channel is just another part of my bookish life. Perhaps, if you love books as much as I love books, you'll stop by and check me out along with all the other amazing people in the #booktube and #authortube communities.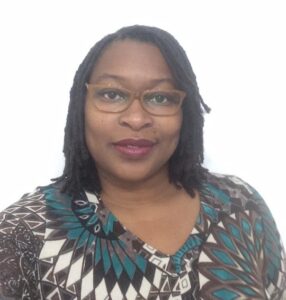 A self-proclaimed techie and foodie, Toi Thomas was born in Texas, U. S. A. but considers Virginia, U. S. A. to be home. She enjoys reading, cooking, painting, geek culture, collecting vinyl records, and spending time with her family. Currently working as a behavioral clinician, Toi and her husband, Eric, share their home with a tortoise named Betty and a Redbone Coonhound named Margie.
Toi writes clean, adult multi-genre fiction ranging from science fiction to romance (as Glorie Townson), nonfiction, as well as writes and illustrates children's picture books. Toi Thomas is also the founder of Lit Carnivale and the creator of Carnie the Bookworm.
Find Toi online here: https://linktr.ee/toithomas Visit her channel: https://www.youtube.com/user/1ooking4ha99iness Visit her blog: The ToiBox of Words – https://etoithomas.com/blog Find her on Amazon: https://www.amazon.com/author/toithomas