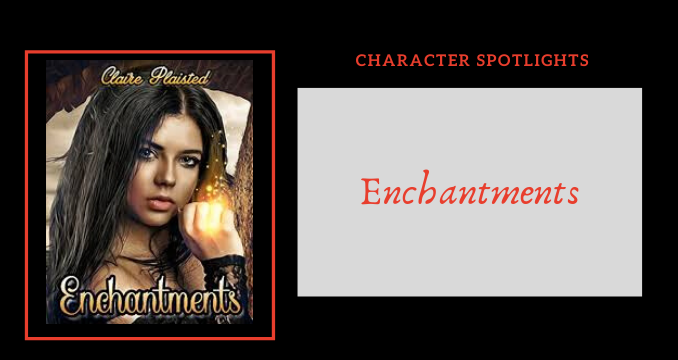 Hello Lovelies,
I am so excited today! Claire Plasted is releasing Enchantments on the 29th and today we have some AWESOME characters to meet! She's sharing most of the cast. Ready?
Let's start with the first one who caught my eye:
I mean, besides that gorgeous hair, I do so love a warrior! And up next:

Those eyes, am I right? They just pull you right in!

Who doesn't love a confident heroine who seems unflappable? And with a name like Briar, I am sold!
But there's more:
It's like a sassy Pumba!

Yep, surfer dudes, this book seems to have it all in spades.
One final sneak peak:

 Could this be the villain of the piece? I can't wait to find out! 
You can pre-order Enchantments for only 99 cents. Take a peek inside!
Until next time, 
Keep Reading!