The answer to how to get free publicity is shockingly simple. Ask.
What? I know, you need more than that. I get it. Asking is the simplest and hardest thing for anyone to do. There is so much that goes into asking. Let's break it down into easily digestible chunks: Who, what, when, where to ask for free publicity. We already know why you are asking for free publicity, but we will have a bonus why addressed here.
Who to Ask
This is actually completely up to you, your network, your confidence, and your skill.
If you have little time and a lot of money, you would be best served hiring a publicist, however, they can be quite pricey. Even top authors typically only hire a publicist about 2-3 months before a release and then have them plan publicity for the next 12 weeks or so.
But they are not cheap and finding the quality of a publicist is often tricky. Your best bet is talking to someone you know and trust who uses a publicist and asking what they thought of their publicist.
Let's say you don't have $1,000 to $10,000 to invest in a publicist. You can be your own. It's a lot harder, but can be very beneficial to getting free publicity in the long run.
The generic answer of "who to ask" that publicists consider is local, regional, national media (in that order.) because starting with local is easier for newbies with limited platforms. It is easier to find relevance, and there will be less competition. That is not necessarily true for someone writing in a major city. You also have tons of online opportunities for free publicity. They don't fall into the same scope as real-world media but you have small, medium, large, and massive audiences you can tap for free publicity.
The best place to start when looking for who to ask is to look to your current network. Do you follow other authors on social media? Check their website out. Many of us blog and as part of our blog, we are open to sharing our platform in hopes that someone will share their platform with us when we are ready to promote. This is my number one recommendation for free publicity. You can take a look at how I share my platform in my Angell's 4 Authors post.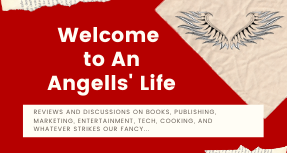 You may ask those in your same genre if they will let you share on their social media page or e-newsletter list.
Go beyond the authors you know. Otherwise, it quickly becomes a repetitive circle jerk, much like the end of Facebook parties.
Do you know someone who also knows you and works at your local paper, at a school that is the right target audience for your work, at a business that is always doing events for their team? Write their names down.
Do you know someone who also knows you and works at the local library? You could reach out to them to arrange an event.
Maybe you aren't super connected. That's ok. I've been there too. When we moved across country seven years ago, I knew five people where we moved. All from the same family, three of them were kids. Slowly but surely I have built up a local base. You can do the same. Go to the library, go to bookstores. Talk to people. Ask them about themselves. File bits of information away for later.
But you don't have to wait, either. You can make lists of people you want and need to know. Who handles the entertainment and events sections of your local newspapers. Get their name and contact details. You can usually find it on the paper's website. If you are able, make that publicity list on a regional level.
I have so many lists that it is ridiculous. All have been created at local and regional levels, and I have even created lists free publicity outlets for places where I am traveling and plan to do signings on my trip. Why not stay an extra night at Disney and do a book signing and get to write off half your vacation as a business trip? Win/win! But we're talking about publicity packets.
Each publicity packet I create has the following:
Local and regional Newspapers
Local and regional Radio stations
Local and regional Libraries
Local and regional bookstores

And then I have my online resources. I have a variety of different lists depending on my genre and audience that I am targeting:
Press Release distributors
Book reviewers
Podcasters
Youtubers
Influencers
Bloggers
99% of what is on my free publicity lists, I found through google search and social media. You can do the same. It takes time and working on your lists regularly, but there are so many publicity opportunities out there that it is so easy to get free publicity. I strongly recommend that you spend at least a few hours every week creating these lists, and once your book is finished and getting ready for release, spend a few more hours each week crafting campaigns to target to each segment accordingly.
What to Ask
This is something that needs to be carefully crafted depending on the target, the purpose, the audience. But there is a formula that you can use to create your templated ask.
Who is their audience + Why would their audience benefit from + knowing about my X= a perfect pitch.
If you can also tie it to something timely, that is newsjacking.
If you can tie it to something local that adds draw.
When to Ask
I am all about templates and in my course "How to Maximize Your Virtual Book Tour" I actually share the templated email I create for every one of my book tours and send to book reviewers, book podcasters, and Booktubers. There are pieces that get customized on each template and those pieces are exactly what you see above.
I have templates for each of those free publicity lists I mentioned, and templates for each of the different types of events. A release tour, an awards event, a sales announcement, a book signing, attending a festival. Now obviously some of that news will be newsworthy on many of my publicity lists, and some of it will have a narrower scope. But the point is that if I have it all ready and easy to access, then planning my when to ask becomes a lot easier.
For new release tours, I start planning three-four months out so that I can reach out to bookstores to plan signings with 2-3 months notice, I can reach out to book reviewers with at 2 least months notice, I can reach out to virtual tour stops with 4-6 weeks notice. That gives me time to get all the stops I want for a 6-12 week tour.
Two weeks before the tour starts, I will start reaching out to local newspapers, news channels, radio channels, libraries, and event calendars to share the full tour masterlist in an effort to get free publicity.
For smaller events, you are looking at a much smaller lead time. For conventions, you want to reach out to local news about a month before because you are not the only one who will be trying to do so.
For a regular book signing, I plan with the venue about a month out, and reach out to local lists a week or two before to see about setting up some promotional spots or doing an interview. The day or two before, I will target local free promotional spots with flyers. Anywhere there might be a local message board such as grocery stores, libraries, gyms, community centers, schools, parks. Any free publicity to drive as much traffic to the event as possible.
Where to Ask
Whenever possible, ask in person.
As uncomfortable as it may be for you to ask, it is also the most uncomfortable way for them to say no.
Next best bet is to ask by phone. We have become a society that loathes using phones. As such, their phone probably isn't ringing that much.
If you have a choice between your email or their contact me form, use their form.
Email is a last resort partially because it is so easy to ignore, and more importantly if your email address gets reported as spam or deleted without reading too frequently, it will get lumped into your non-contacts spam folders automatically. Let's be honest, most of us don't check our spam folders. That doesn't do you any good at all.
Why to Ask
Because the worst thing that they can do is ignore you.
But the best-case scenario is that they make time for you and you build your reputation, your brand, your audience, your sales.
A couple of other benefits to asking:
The more you do it, the easier it becomes.
The more you practice, the easier it is to craft your message.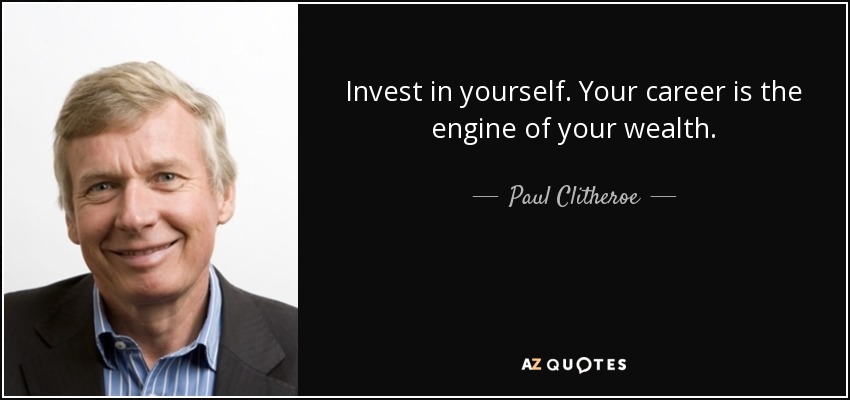 Create a page on your website for media appearances and link to all those events. Add that page in your correspondence. It will give them more confidence in having you on.
This is how media darlings are born. Everyone wants to be in on the hottest news.
Not all of this will be free publicity because you may have to pay for flyers or travel costs, or promote a really good blogger's book review on your tour, or put an ad in the paper to announce an event that they didn't seem interested in giving you free space for.
But so much of it will be more valuable than running Amazon Ads, Bookbubs, or Google Ads.
Got any specific questions about how to get free publicity that I didn't address here? Feel free to ask. I will do my best to answer your questions.
Want to learn how to prepare a media kit to have everything you need for any type of publicity or 5 Inexpensive Ways to Skyrocket Book Event Success
Until next time,
Keep Writing!