Hello Lovelies,
Man, this year has been so hard already! I've been really feeling my Word of the Year and recognizing that transformation is happening this year but if I just react to all that life is throwing at me then I don't control that transformation and it could get ugly. But by focusing on my goals and dreams and working towards them- even if slower than I wished, I can make sure that my transformation ends up positive! With all the health struggles my poor husband is having, we really need that positive transformation.
I am well on my way. I finally got my PMP certification exam scheduled for March 26th and am studying hard every day to keep the information fresh in my mind! I've also almost finished the final edits on Quick and Dirty Annual Marketing guide and will be re-releasing one for authors and one for entrepreneurs next week. Maximize Your E-newsletter Masterclass is all updated and I am looking for 20 volunteers to review the course for free and provide feedback and an honest review. I am hosting the next week-long DreamMaker Challenge March 19th,  and the next 30 Days of Marketing challenge April 1st. I'm also steadily working on the edits for Angel's Dance so I can get that re-released next. While I'm behind on where my goals were set this year and I still haven't managed to add in new creative writing time, I'm really pleased with all I am accomplishing. Now on to the fun stuff!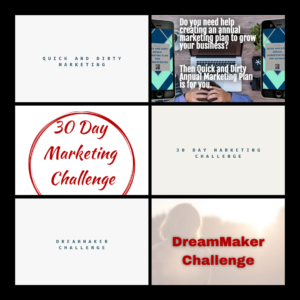 #IWSG March Question of the Month
Purpose: To share and encourage. Writers can express doubts and concerns without fear of appearing foolish or weak. Those who have been through the fire can offer assistance and guidance. It's a safe haven for insecure writers of all kinds!
Posting: The first Wednesday of every month is officially Insecure Writer's Support Group day. Post your thoughts on your own blog. Talk about your doubts and the fears you have conquered. Discuss your struggles and triumphs. Offer a word of encouragement for others who are struggling. Visit others in the group and connect with your fellow writer – aim for a dozen new people each time – and return comments. This group is all about connecting!
Be sure to link to this page and display the badge in your post. And please be sure your avatar links back to your blog! Our Twitter handle is @TheIWSG and hashtag is #IWSG.   
The awesome co-hosts for the March 1 posting of the IWSG are Diedre Knight, Tonya Drecker, Bish Denham, Olga Godim, and JQ Rose!
Every month, we announce a question that members can answer in their IWSG post. These questions may prompt you to share advice, insight, a personal experience or story. Include your answer to the question in your IWSG post or let it inspire your post if you are struggling with something to say.
Remember, the question is optional!
You ready?
Let's rock the neurotic writing world!
March 1 question – Have you ever read a line in a novel or a clever plot twist that caused you to have author envy?
I wouldn't necessarily say author envy, but I have read a lot of clever twists that thrilled me as a reader who generally has the story beats figured out in the first few chapters.  As a matter of fact, that is an automatic 4-star rating as long as my reaction is "Yes, I hoped that was where it was going!" or "Holy moly, I didn't see that coming but it makes perfect sense!" As a matter of fact, one of the things that made me rail against The Girl on the Train was that she had perfectly set the story up for the most AMAZING twist…. and then she went with the boring answer. I was sooooooo angry! It was right there.
And if you can throw in a plot twist that punches me in the gut like Joshua Robertson did in Maharia (I literally threw my kindle across the room and refused to finish the story for a few days.) then you win a special place in my heart. I bought the books in paperback for subsequent read-thru's just in case the rage hit again! As for great lines, I can't think of any that hit me profoundly enough to remember them later but I do know that there are times where I will pause and re-read a line or a description just to revel in emotion it elicits in the moment.  But with each of these, I cannot say I've felt author envy. I think because I strive so hard (usually) to separate my reader self and my author self while reading- otherwise it feels too much like my editor self and that is work and I don't read for work, I read for self-care.
You can see the rest of the hop at IWSG Bloghop
Until next time,
Keep Writing!