Description
Welcome to the tale of Royal Prince Vince, a spoiled little prince. His parents don't know how to make him happy and get him to stop throwing fits. The help comes from the most unlikely source!
A great story for children 3+ to learn the joy and pride of accomplishment.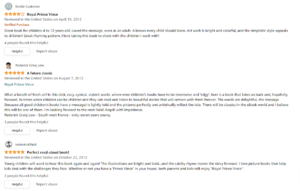 Only available to US Buyers via website.