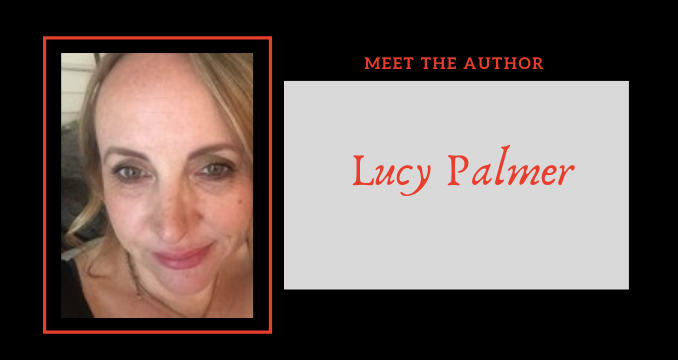 Hello Lovelies,
 We have a fun interview today with Lucy Palmer, an English writer and poet living in California. Her poetry has appeared in By&By Poetry, The Pickled Body, Unbroken, and others. Her flash fiction has appeared in The Radvocate and is forthcoming in the Cherry Tree Journal. She was nominated for Best Small Fictions 2017. Her story, Open Window, is featured in Mirrors & Thorns (See my review here) and man was it dark! I just knew I wanted to introduce you to this amazing woman. So let's get to it. 
​​Hello Lucy, welcome to An Angell's Life. Have a seat, no need to be nervous. Let's start off with an easy question. On a cold day: coffee, tea, cocoa or something a bit stronger, and why?
Well, as a Brit, every day means tea with milk and sugar, generally in large quantities! If it were particularly cold, I may include an Irish whisky for its body-warming (and mind-rousing!) properties.
Nice! Well played. If your story were made into a movie, who would you cast?
​​ There are only two characters in my story—a husband and a wife. The husband is purer than pure—so pure, in fact, that he doesn't have a shadow. That may be hard to cast, so perhaps I'd just go for someone that's usually cast in the golden boy roles, such as Brad Pitt? The wife is much darker and more complex…I recently really enjoyed Winona Ryder in Stranger Things, and I think she's be wonderful for the part!
I LOVE Winona, especially in Stranger Things. I agree, she would be amazing. I don't think I've ever seen her and Brad on screen together before, so that would be very interesting. Where do you come up with your stories?
I write very short fiction of under 1000 words, so I don't bother with plotting and character development beforehand…I tend to just see where it goes. The stories are usually inspired by things I've heard…my latest story was inspired by my teenage son who told me he'd learned in science that human beings can't really touch each other, as we all have an invisible force field round us. That made me incredibly sad, and hence a new story was born!

Who is your favorite author?
There are many authors I love, but Murakami, George Saunders (for his short stories), Ali Smith, Kirsty Logan and Rikki DuCornet currently top the list.
I always find the "favorite author question" the hardest to answer as well, lol. Tell us something unique about you:
I can play a duet on two recorders…one in my mouth and one in my nose. Yeah, talented lady! Haha.
That is quite talented! Well, thanks so much for joining us today, Lucy. If you want to learn more about Lucy and her writing adventures, follow her at any of these places:   Facebook  Twitter
This is just one of many very fun stops on the Mirrors & Thorns tour, so be sure to go check out some of the other author interviews, character spotlights, and author fun.
Until next time, 
Keep Reading!