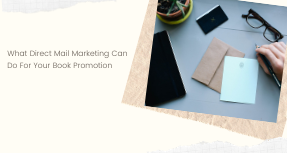 Finishing your manuscript may seem like the biggest hurdle in your book journey, but the whole thing is a marathon, not a sprint. Sending it off to the printers doesn't mean that everything is over and done with. On the contrary, you now have to contend with the latest challenge of modern authorship: marketing your book.
In our post The Upset of the Book Marketing Landscape — and What You Can Do, we talked about the struggle to find effective marketing techniques in the current climate. Things like traditional readings and tours may not be enough to cut it anymore, so it's up to authors and publishers to think of new and innovative approaches to get the word out there.
That's where direct mail marketing comes in. While not exactly "new"— it's been around for almost as long as advertising itself, after all— it's definitely an effective way to capture readers' and distributors' attention. Curious? Read on below for exactly how direct mail can boost your sales and readership.
Why Direct Mail?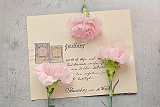 First off, why direct mail? Sending out mail materials can seem like a huge drain on resources and energy that could be directed elsewhere. After all, you're going to have to plan materials, rent a mailing list, send them out, and wait for responses. But direct mail marketing is actually worth all that work.
Direct mail marketing is high impact, low cost. Redemption and response rates on direct mail campaigns often soar high above equivalent digital campaigns. A study conducted by the UK Royal Mail found that 60% of people believe direct mail makes a more lasting impression.
In fact, as high as 95% of 18-to-29-year-olds look forward to receiving personal cards and letters in the mail, Gallup reports. Direct mail materials are effective because they tap into a part of our brain that elicits positive feelings and better memory. Where an email promotion might be forgotten as quickly as a click to another page, direct mail materials stay relevant for recipients for far longer.
How Can You Use Direct Mail?
But how can an author use direct mail? It's pretty easy. Probably one of the greatest advantages of direct mail is that when it comes to design, your imagination is the limit. Paper postcards are a great approach as they're lightweight and cost nearly nothing to produce, but they're not the only option out there.
Plastic postcards, for example, are a great out-of-the-box approach to direct mail marketing. Marketing specialists Triadex Services report that plastic postcards can yield redemption rates as high as 71%—  a huge return on investment. You can also try sending out little trinkets or freebies related to your book, sparking opportunities for conversation and sharing among your recipients.
When it comes to marketing techniques that are high ROI but low cost per lead, direct mail marketing definitely tops the charts. If you want to bring your book into your readers' homes even before it's launched, then this might be the way to do it. Unique, impactful, and effective, it's a marketing tool that every book author should be able to master.
contributed by Celine Soria Briones
Thank you, Celine, for an interesting new idea on old marketing techniques.
Do you have a tip on book marketing techniques that you've tried? Feel free to share in the comments below.
Are you looking for other book marketing techniques? Feel free to check out our Angell4Authors Author Support